AND WE'RE BACK!!! With the kids enjoying summer and traveling, we've been MIA lately from our TADA! COOKING series. However, that just means the kids are fully charged up and ready to go for a season 2!! We're super excited to invite you all into our kitchen once again as we continue to make crazy cute, easy, and fun recipes for everyone!
We're also super stoked to be partnering up with I Love Ice Cream Cakes (Carvel)! They basically wanted to see what our junior chefs at TADA! COOKING could come up with when decorating their delicious, hassle-free, ready-to-eat ice cream cake. Although our toddler chefs enjoy baking, they especially loved the fact that they could skip it and go straight to decorating! We may have chosen a summer themed cake, but we hope it inspires everyone just as much to get creative with the upcoming holiday seasons.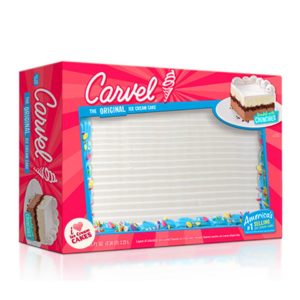 And because I'm a 90's kid and appreciate everything old skool, you can bet I have some great song choices for our dance intros that will be sure to bring back some great memories! So awesome to see the kids appreciate mommy's taste in music!
Thank you everyone for watching, supporting, sharing our videos! We're still shocked that people enjoy us goofing off in our tiny kitchen, but will continue to do so because…well because we have to eat!
Cheers,
The Hustling Mama