Hi Everyone!
As many of you already know, I've been struggling this last month trying to wrap my head around the fact that my daughter Callie was being bullied at school. My initial reaction was shock because I had no idea children this young could be exposed to such behavior (Callie is only 3). Seriously, I was focused on other things like whether she would feel comfortable to nap at school, if she had enough snacks throughout the day, and packing up her favorite dolls from home. I honestly didn't think I would have to worry about another kid picking on my child and threatening to punch her face. (I still need to take a moment to breathe when I'm reminded of this.)
My second reaction was guilt. Were there signs I could have picked up on? Mind you she didn't open up about this to me until later on so I just assumed she was going through the regular motion like any child would when starting school for the first time. Yes she would cry the night before telling me she didn't want to go back to school. Yes she would cry when I dropped her off and would beg me not to leave. But how about that one morning I caught her cutting her hair? Could that have been because of what this bully said to her?  This is where it gets extra frustrating for me as a parent because 3 years olds normally can't articulate things as well as you'd like.
It's heartbreaking to know that all my efforts of raising confident and happy children the past 3 years could easily be affected in a matter of days/weeks by a negative individual. All I could do was attempt to build her self confidence back up and teach her that it's not her fault when people are mean. It took her some time to understand this, but she eventually learned to sympathize with her bully instead of fearing. I wasn't sure what was going on personally, but I did paint some hypothetical scenarios to possibly explain the bully's behavior.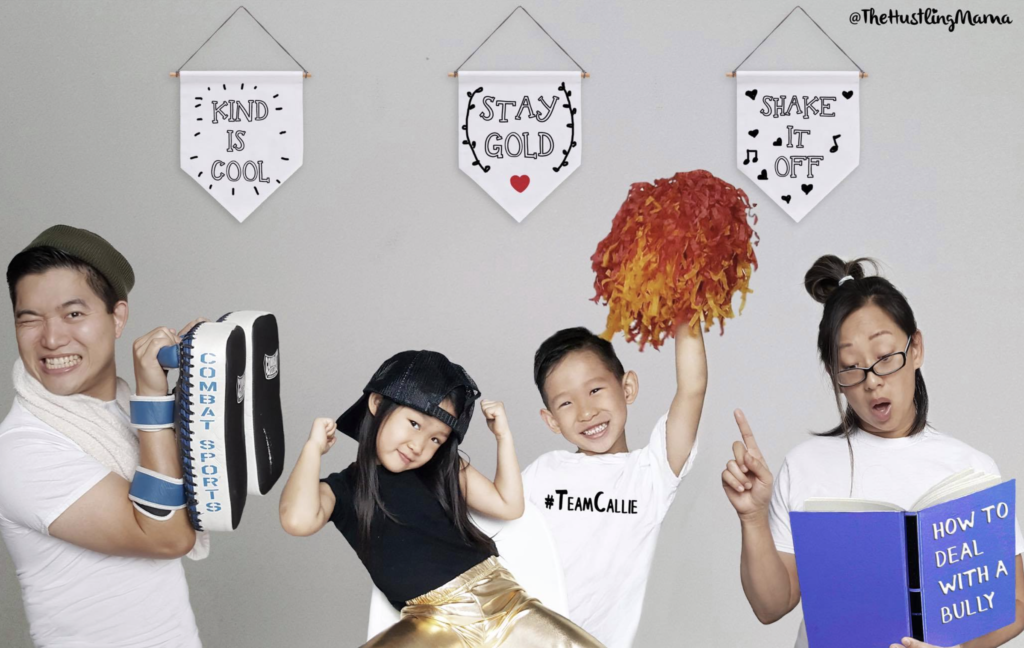 Before you know it, we were facing the parents of the bully trying to make sense of what was going on. In their defense, they had no idea and said their kid was "well loved and popular" among the other kids. I wasn't sure if they were denying their child was capable of being mean from that last line, but chose to focus on next steps. It's funny because I always imagined the parents of bullies to be bullies themselves, just adult looking. Like their clothes would be all scuffed up and all they wore was a bad attitude (think Nelson from The Simpsons). However, these parents were well dressed, came off educated, and had demanding jobs. I assume it was demanding because I noticed that their child would be one of the first ones at school and the last ones to be picked up.
In an attempt to address the problem, Baba and I made a suggestion that sort of shocked the parents and teacher. We suggested that we do 1 on 1 play dates with our children while both sets of parents were nearby. Luckily we all live in downtown so setting up a few play dates at the park wasn't that difficult.I personally wanted to observe their behavior together in a neutral setting (ie no classmates around). I'm also not ashamed to admit I was sending visual cues to the bully letting them know I was watching like a hawk and would pounce (verbally of course!) if anything happened to Callie.
It worked! I'm not saying they would get bff tattoos or anything, but they learned to get along AND play along. They also learned that they both love ice cream (honestly what kid doesn't) so we made it a point to grab some afterwards for a chance for more small talk. Not just between the two kids, but between the parents and the other child. Hopefully they'll have more respect for someone, especially after meeting their family. All I know is that Callie hasn't had any problems the last week and half and she stopped crying during school drop off. More importantly, she learned mean people can actually be nice…eventually.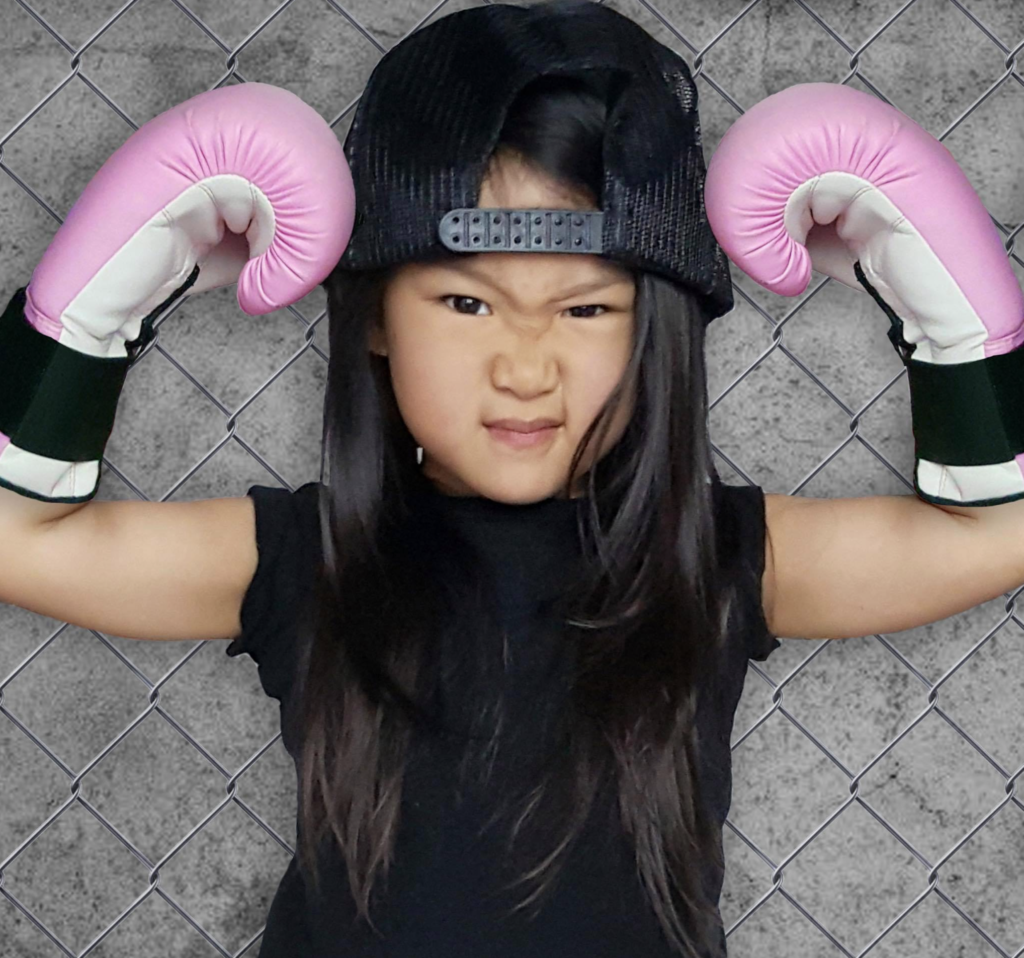 I also wanted to take a moment and give a special shout out to everyone who really helped me get through this parenting phase. Parent or no parent, I felt love, courage, and support from so many of you guys! I especially appreciate all the people who shared their own bully experience, whether it was with their toddler or their own childhood experience. I honestly was surprised (and heartbroken) how so many people related to our situation. I no longer felt alone, but instead felt compelled to share our story in hopes of helping other parents. Whether it gives you hope things will eventually get better, ideas for a solution, or offers comfort knowing this is a common issue among parents, I hope you take something away from this. Heck, while you're at it, have a talk with your kids and make sure they don't one day become the bully. It all boils down to respecting one another, kid or no kid.
If you found this post helpful, please do share with other people who may be dealing with the same thing. Thank you from the bottom of my heart.
Love,
THM