What do most parents do when they don't know what to say at a given moment to their child? THEY MAKE SOMETHING UP!! And that, my friends, is how Callie ended up with her "unicorn" tooth.
It was a lazy Sunday afternoon when Callie first brought to my attention that her front tooth was hurting. Now I heard through the parenting grapevine that a child normally loses their first tooth around ages 5-7, but at age 3 for a child who flosses every night and brushes normally?? Geez!! Turns out she was secretly growing an extra tooth, more like a tooth nub, BEHIND her front two teeth! (Yes, I too had a WTF reaction) After some reluctant Googling, it turns out her tooth nub has a medical name-mesioden! It's a supernumerary – or extra- tooth that often grows behind the two top front teeth. Apparently this happens to less than 4% of people and the cause is still really up in the air. It can be because of extra tissue that forms into teeth (ugh), hereditary (nope, none in our family history), a fluke, etc.
Whatever you want to call it, I didn't want Callie to feel weird or freakish so I did what all good parents do…I straight up lied and called it a unicorn tooth. Sounds magical enough, right? Apparently I made it sound so magical that Austin was bummed for not having one himself! Whenever he would ask how come Callie had one and not him, she would say, "Because you're not special like me!" haha. Mission accomplished.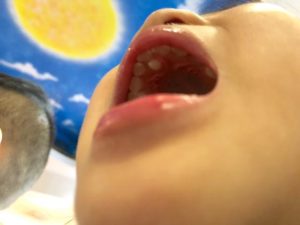 So the day comes and we head out to the dentist. Callie's nub is looking more like a cute chunky fang now. She still feels very special about it, but knows it has to be taken out or else it'll mess up her teeth alignment in the future. Up to this point, the kids really had no fear of the dental office. Sure they've had cleanings, but they always leave the place feeling like a million bucks with all the stickers, lollipops, and non-stop "you're so cute" compliments.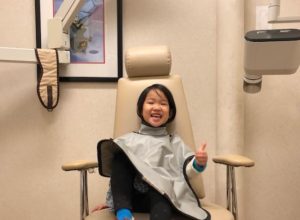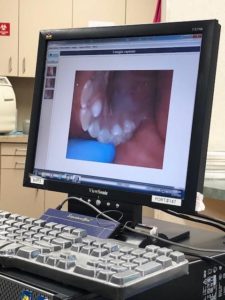 Guys, the whole procedure took 5 minutes! The only time Callie cried was when the dentist injected her with anesthesia and that was for about 30 seconds. I kept holding her hand with my left and brushing her hair back with my right. All I could say to her was "Imagine all the ice cream you get to eat after this!" in hopes of her focusing on a prize. I soon felt a cough coming up so I turned around to let it out. When I turned back over, the dentist was holding the unicorn tooth with a look of disappointment on her face. "You just missed it," she said. Ugh, just my luck…
Within minutes Callie was given her tooth in a cute pink tooth-shaped container. As she opened it, her eyes grew with excitement as she could finally see and hold her very own special unicorn tooth. The irony is that it actually looked like a unicorn's horn!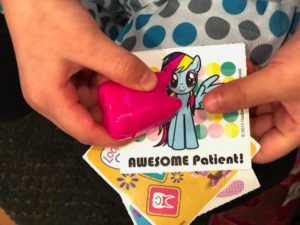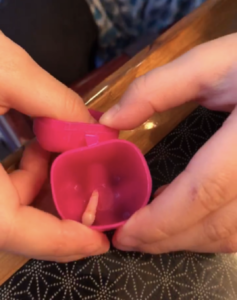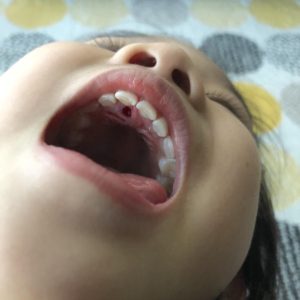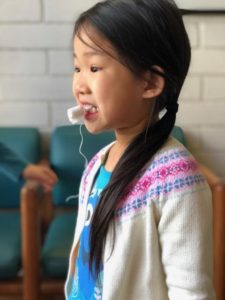 Later that night I asked if she wanted to put her tooth under the pillow for the tooth fairy. She quickly responded with, "Why Mommy? I want to keep my magic for myself!" So there you have it ladies and gents. A parent's lie that actually didn't bite them in ass later. The end.
Cheers,
THM