ERMAHGERD! It's that time of year again where I stress out over party planning for both Austin and Callie's birthdays. I understand this is nowhere near as bad as wedding planning, but it definitely has its place! Any toddler parent can tell you birthday planning for a kid is no joke. That's why parents usually fall into one of these 4 categories in the chart below:
*Btw I updated my chart to reflect a common type of parent – THE PROCRASTINATOR! Thank you for your feedback!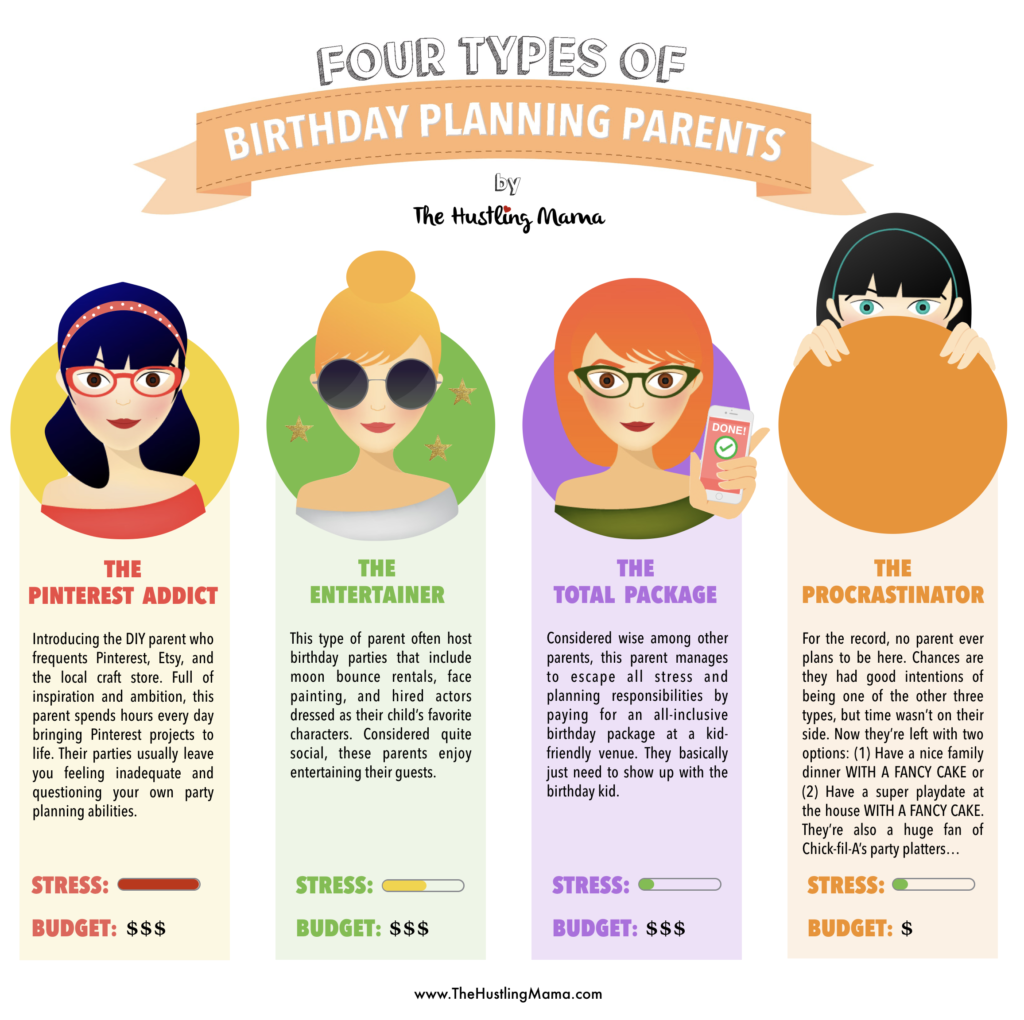 For the record, I know birthday parties doesn't have to be this stressful nor difficult to plan, but I personally like to use these gatherings as a chance to catch up with friends I haven't seen since…well since we all became parents! I actually enjoy the part where my guests linger around afterwards while the kids pass out from their sugar overdose. It's the calm after the storm, but with lots of leftover pizza and cake :P. I also heard a rumor that kids these days stop wanting an actual birthday party around the age of 10 years or so. Can you believe that?! You bet I'm gonna Pinterest my little heart out until they say, "Mom, just chill and give me some money with the car keys instead."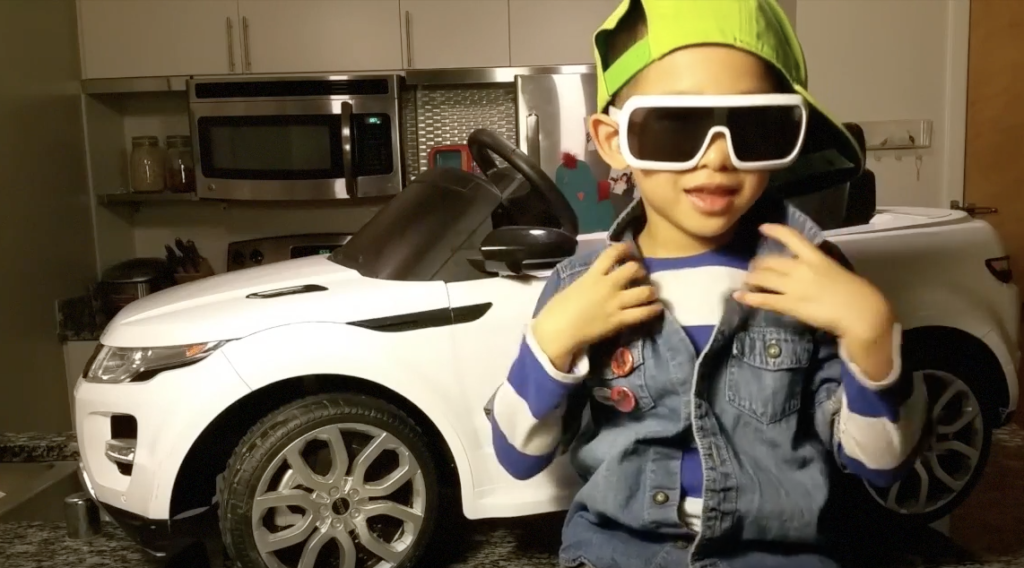 I also laugh at how silly and naive I was before my parenting days. I always assumed each child of mine would have their own special birthday with their own set of friends. Fast forward to today and you're looking at someone who just wants to survive through the entire birthday planning process in a pain-free manner (yeah right). Luckily for us, both Austin and Callie's birthdays are two weeks apart and they both have the same set of friends. Doesn't take a genius to do the math here. Only tricky part is coming up with a birthday theme that they're both happy with. Last year they refused to compromise because Austin was obsessed with superheroes and Callie wanted princesses. I finally said screw it and combined both for their theme that year: CAPES & TUTUS.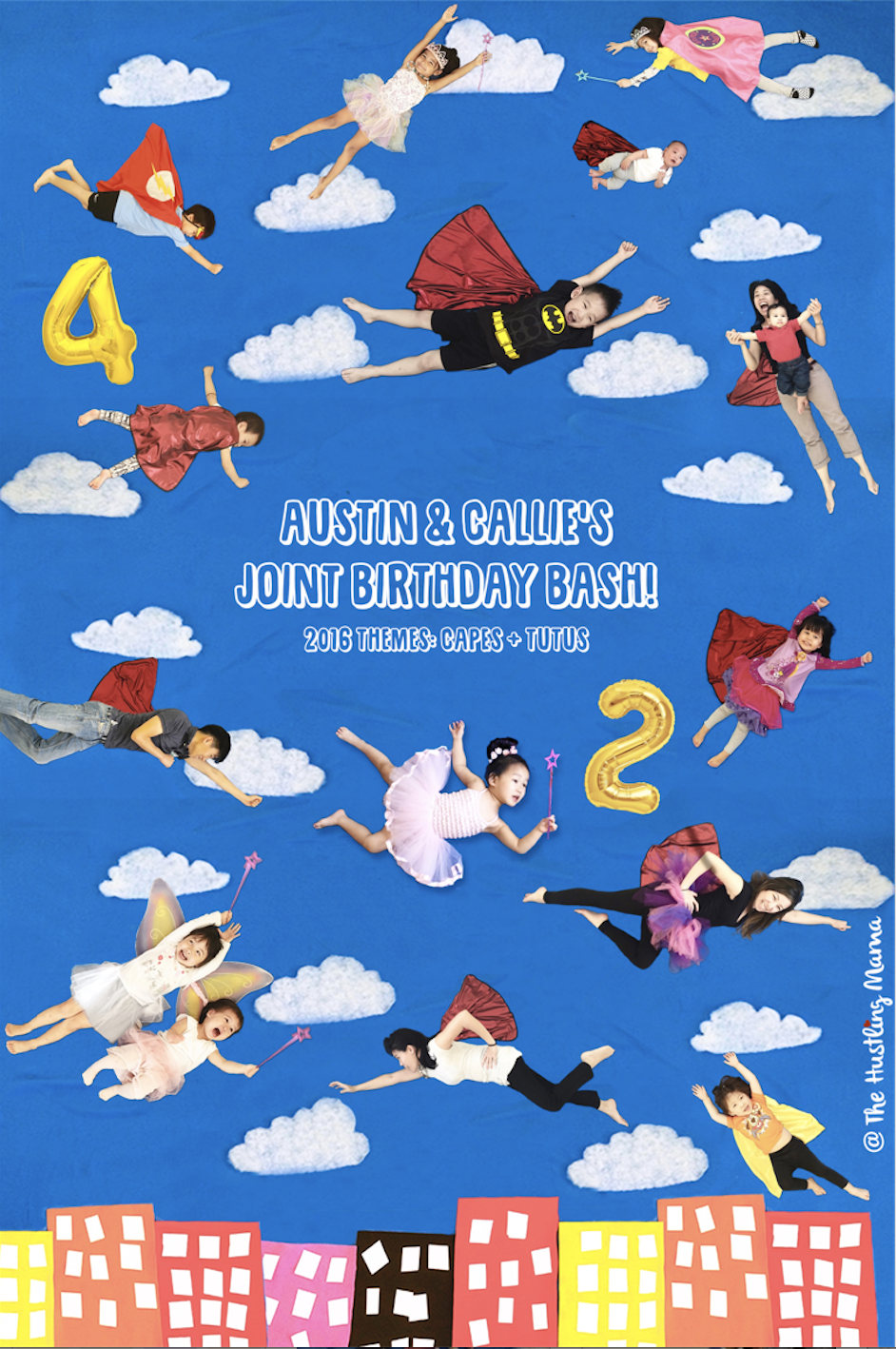 I know my energy should be put towards party decorations, cute themed foods, and gift bags, but I always like to focus more on creating some sort of fun and unique experience that can be captured on camera. That's when I thought of the DIY sky backdrop for our guests. It's super fun, easy, and cheap! Less than $15 for the materials and you can bet the kids (and adults) had a blast pretending to fly! The trick is to lay the backdrop (i.e. felt and fabric material) ON THE FLOOR and have the photo taken DIRECTLY ABOVE. Standing on a ladder or chair makes a huge difference in my opinion. FYI: I edited the photo a little to minimize the wrinkles, etc. Below are some pics of the kids helping me create the buildings below…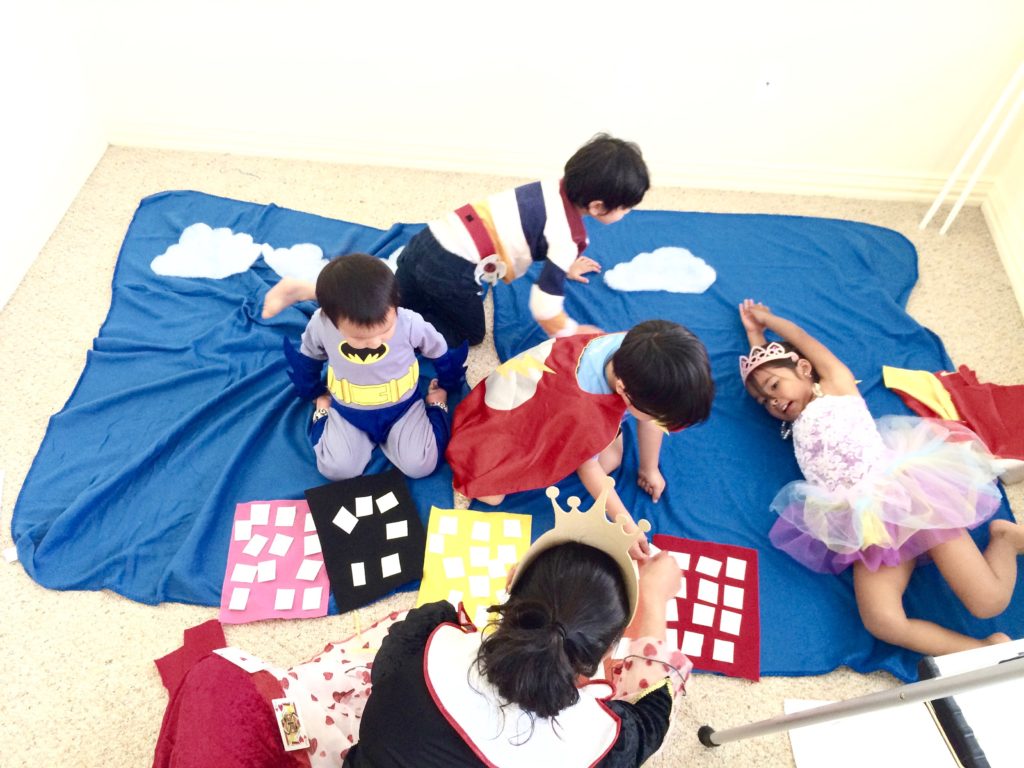 I'll admit my favorite part of the entire day was watching the kids use their imagination to fly. Even better were the parents who let loose from their normal adulting responsbilities and just started rolling all over the floor :). Check them out below!
Overall, throwing a joint birthday party for the kids was a success! I was happy happy that my planning, stress, and budget was cut in half 😀 and the kids were just happy to see their friends, dress up, and eat sugar.  Guess we'll be doing another joint birthday party this year soon! Can't wait to see what random mashup theme we come up with this year! Stay tuned!
Thanks for visiting today and let me know if you try this backdrop too!
Cheers,
THM
 The Entertainer Parent: Often can be identified when throwing a birthday party that includes moon bounce rentals, face painting, and/or hired actors playing their kid's beloved characters. These parents are normally quite social and loves to entertain their guests.
The Ambitious Parent: Usually logs in an average of 5-10 hours MINIMUM on websites like Pinterest + Etsy, frequents craft stores like Michael's + Hobby Lobby, and probably owns an electric precision cutting machine for custom-made decorations, invitations, and favors. You kinda love-hate this parent because you absolutely love/adore what they've done, but also hate the way they make you feel about your own party planning ability haha
The Package Parent:  Considered wise amongst other parents, these geniuses managed to rid themselves of all stress and planning responsibilities by paying for an all-inclusive birthday package. However, the venue offers these fun-for-everyone birthday packages at a high cost and usually have a strict time policy of less than 2-2.5 hours.
The Reasonable Parent: Believe it or not there is a more reasonable option, which is probably how your parents did it in the past. Basically you take the family and a few close friends to a special restaurant to celebrate. For my parents, McDonald's was their go-to place for most birthdays. This was back when they actually hosted birthday parties that included their specially made McDonald's birthday cake complete with sugar figures/characters!